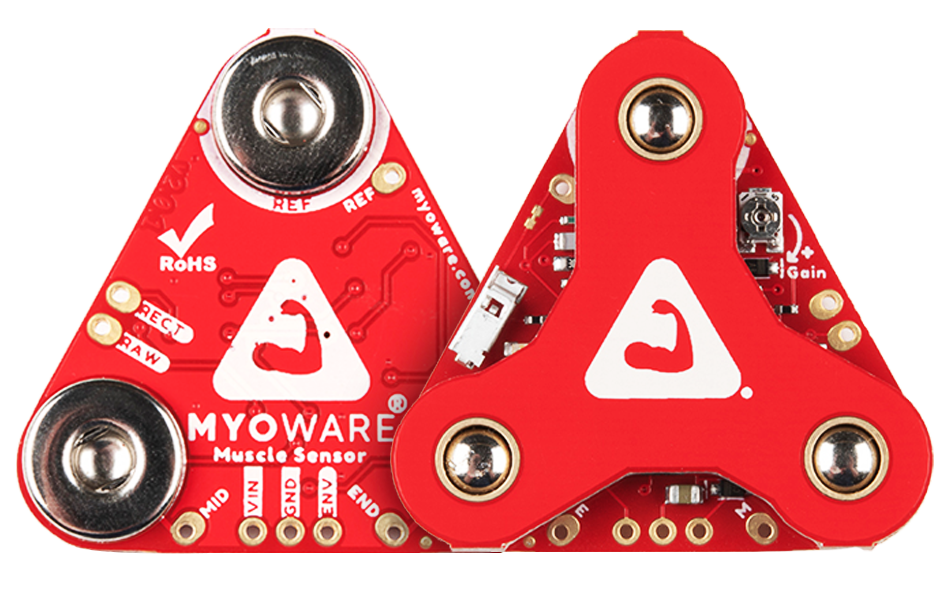 If you need technical assistance, more information on a product, or just want to interact with other myoelectric makers, head on over to the MYOWARE forum » on Reddit!
If you don't find what you need there, the SparkFun Forums under Biometrics » is another great place to find and ask for help.
Flex your creative muscles with MYOWARE 2.0 projects, tutorials, and guides.
From robots to video games, learn to control an endless possibility of devices with the MYOWARE 2.0 ecosystem.
TUTORIALS, PROJECTS & GUIDES »
Get MYOWARE 2.0 Sensors and Shields at SparkFun Electronics
We've partnered with the electronics gurus at SparkFun Electronics to manufacture and handle the sale of the entire MYOWARE 2.0 ecosystem. Designed by our myoelectric experts, built by SparkFun.
BUY NOW »